From 21st August 2023 , the Management Board of the Economic Zone of Lao Cai province officially operated digital border gate at No II Kim Thanh International Road Border Gate in order to shorten the time and cost of customs clearance for exported and imported of goods through this border gate.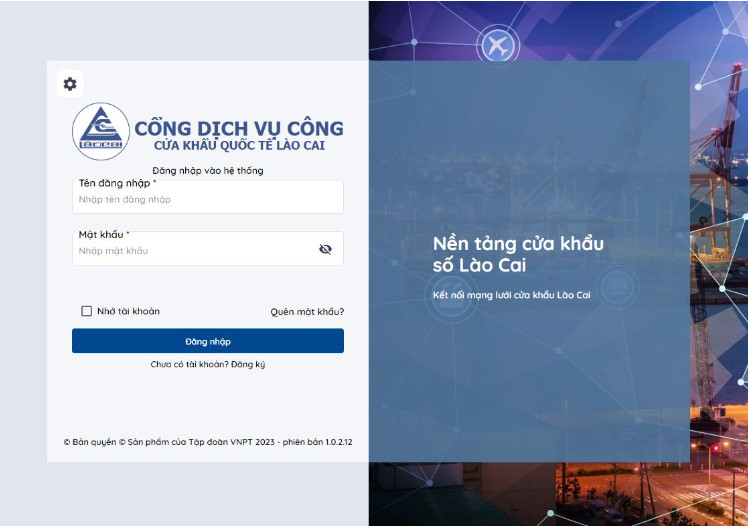 Organizations and enterprises have import and export activities through No. II Kim Thanh International Road Border Gate that will make declarations on the system https://cuakhauso.laocai.gov.vn to be handled import and export procedures. From 21st August 2023, import-export declarations will be opened and fill in all information on digital border gate software on Mobile Apps or Web.
When the digital border gate in Lao Cai comes into operation, it will contribute to ensuring publicity and transparency in handling administrative procedures. At the same time, the platform also helps organizations and enterprises to carry out procedures, look up, monitor remotely, catch the administrative procedures at what stage and where the problems are. The application of new technologies to facilitate quick customs clearance of goods. In the middle channel before, it took up to 6 minutes for export vehicles to complete procedures, but now with the digital border gate, the time is shortened to 1/3.
The digital border gate that is operated close to the Vietnam National Day on 2nd September will help speed up the customs clearance process to avoid congestion because the volume of import and export goods is likely to increase sharply before and after the holiday.