Vietnam - China railway transport route from Shijiazhuang City in China to Yen Vien Station in Hanoi, Vietnam is opened on 2rd August 2023.
This train departs from Shijiazhuang City, Hebei Province, China to Yen Vien Station with a journey of 2,700 km, taking over 4 days. The train has 23 carriages.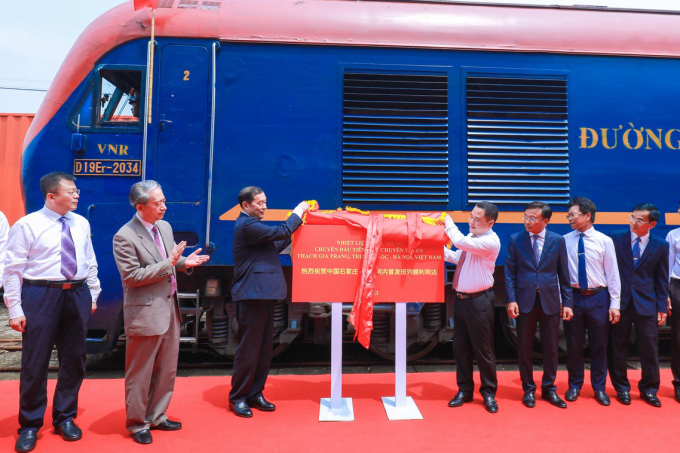 This is the first train of the freight route between the two countries, organized jointly by the railway department of Vietnam and China. This train runs straight, helping businesses shorten the transportation time compared to the time of transporting goods at the border as before and more convenient in carrying out import and export procedures.
Railway Transport and Trading Joint Stock Company (belonging to Vietnam Railways Corporation) and Thach Gia Trang International Port Storage Company Limited have signed a comprehensive cooperation agreement committed to jointly exploiting the source of goods, transporting goods in two-way and building the warehouse system, the multi-modal transport system.
The trains departing from Shijiazhuang City to Yen Vien Station and vice versa with the frequency of at least one train per week. After that the frequency of trains will be increased based on actual demand.