From 20th April, 2023, instead of making declarations with paper documents, businesses carrying out procedure declaration through land and waterway border gates will declare electronic declarations of imported goods.
The General Department of Customs has Document No. 1790/TCHQ-GSQL guiding the implementation of declaration, receipt, inspection and certification of electronic manifests of imported goods.
Accordingly, from April 20, 2023, the truck owner, the truck driver, the person authorized by the truck owner (the goods owner or the authorized customs agent) declare a list of imported goods information (hereinafter referred to as the manifest) before bringing goods into the Vietnamese territory according to unique information standards through the System as follows:
Address of the system for declaring only the title of the list: https://banke.customs.gov.vn/ktdb; System login name and password: The enterprise's login name and password are the same as login information to VNACCS System.
In case there is a problem with the system, or there are other cases outside of the 09 cases listed on the System, the customs declarant shall declare and submit 01 original of the imported goods information manifest on the form BKTTHH/2021/NK issued together with Document No. 1503/TCHQ-GSQL dated 02th April, 2021 of the General Department of Customs for customs officers to receive the manifest at the border gate.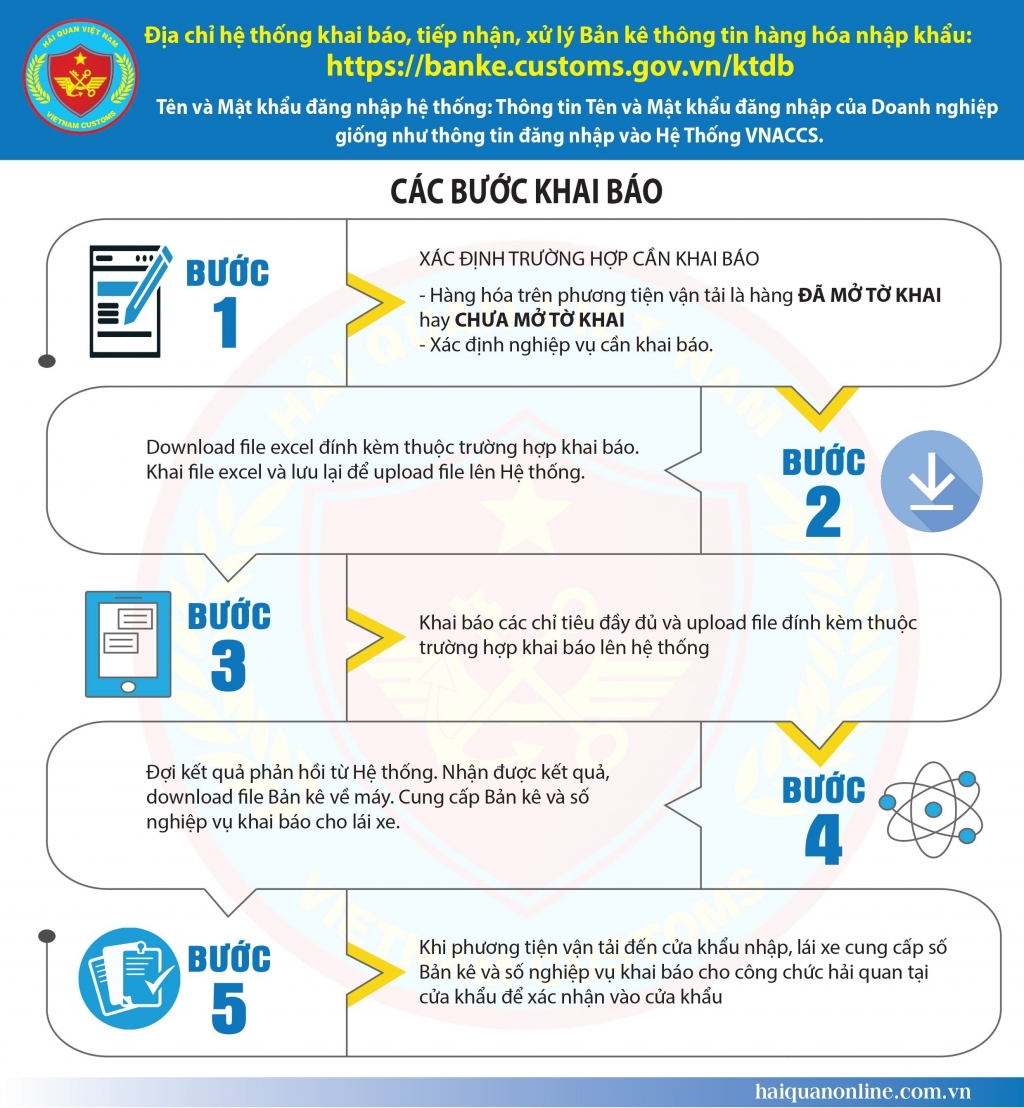 The declaration steps on electronic system
The customs authority will not handle the means of transport and goods brought into the border gate area if such means and goods have not yet declared the Manifest on the System or the Paper Manifest.
Source: Customs News