Zhongyuan Longhao Airlines launches flights between Zhengzhou and New Delhi. Beside that CMA CGM Air Cargo also launches new Paris-Guangzhou air cargo route.
Zhongyuan Longhao Airlines launches flights between Zhengzhou and New Delhi
Zhongyuan Longhao Airlines (China Central Longhao Airlines) has begun operating flights between Zhengzhou, China and New Delhi, India.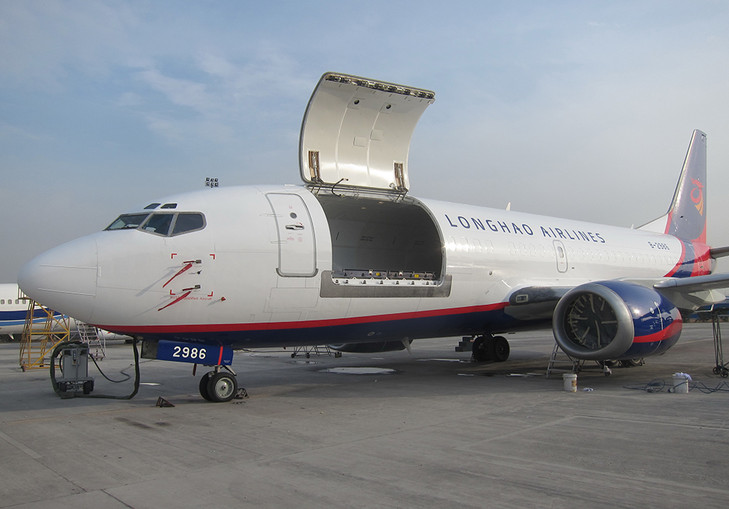 Longhao Airlines
The state-owned cargo airline will operate two flights per week from Zhengzhou using a B747-400 freighter, said Delhi International Airport.
The airport said in a LinkedIn post on April 13: "Delhi International Airport is delighted to welcome "China Central Longhao Freighter" at DEL today. The airline will operate 2 flights per week between Zhengzhou, China and New Delhi with its B747-400 aircraft having a capacity of 100 MT."
On its website, the airline said: "During the "14th Five-Year Plan" period, Zhongyuan Longhao will center on the construction of Zhengzhou International Aviation Hub, deepen cooperation with international large-scale e-commerce companies and world-class freight forwarders, and build a fleet of medium- and long-range wide-body cargo aircraft."
The airline added it also plans to: "Accelerate the development of a global air cargo route network system to become a leading air cargo service provider in China, and promote the "Air Silk Road" to fly wider and wider."
The airline currently has 11 B737Fs and one B747F.
CMA CGM Air Cargo launches new Paris-Guangzhou air cargo route
CMA CGM Air Cargo has carried out the maiden flight for a new air cargo route between Paris, France and Guangzhou, China.
CMA CGM Air Cargo
On Tuesday April 11, a CMA CGM Air Cargo freighter flew from Paris Charles de Gaulle Airport to Guangzhou Baiyun International Airport, according to Guangdong Airport Authority's logistics company, said China's state press agency Xinhua.
The maiden flight took off from Paris at 10pm on Tuesday local time and landed at Baiyun Airport at 2am on Thursday Beijing time. It left the airport at 5am on the same day, fully loaded with 58 tonnes of cargo bound for Paris.
The cargo transported through the route will mainly include e-commerce goods, electronics and fresh cold-chain goods.
The route is scheduled to operate three flights per week and is expected to bring more than 20,000 tonnes of international cargo throughput growth to Baiyun Airport annually.
The aircraft used has not been specified. CMA CGM Air Cargo owns a fleet of six freighters – two Boeing B777Fs and four A330-200s. However, correct as of December, four of its aircraft fly for other carriers.
CMA CGM Air Cargo, owned by shipping giant CMA CGM, began flying an Airbus A330-200 freighter four times a week from its Paris hub to Shanghai Pudong International Airport on February 17.
Currently, Baiyun airport is undergoing expansion, which is estimated to increase its total cargo terminal area to more than 1m sq m, with a terminal cargo handling capacity of 6m tonnes in 2025.
Source: Air Cargo News